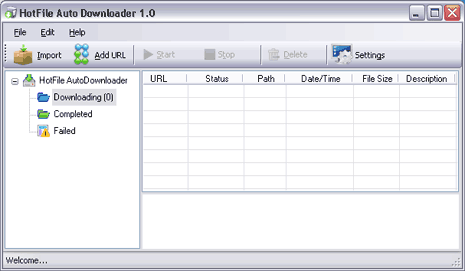 1. Help easy downloading of multiple hotfile.com links one by one.
2. Supports Shutdown / LogOff / Restart after download is complete.
3. Allows you to load and save download list
This program helps in easy downloading of multiple files from hotfile.com in a sequence (one by one). Note: This version doesn't support Captcha recognizer. So you can only download files less than 150MB from hotfile website. Still good enough to make life easy while downloading files from Hotfile.com website.
Download
Code:
mediafire.com ?nzwmzz1n2dy